Frequently asked questions
What is Horeca Stop?
---
Horeca Stop is a one Stop omnichannel Procurement platform for the Hospitality Industry solving supply chain through Ecommerce and SAAS, and automating the complete process end-to-end.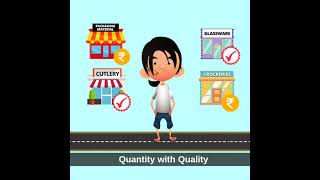 ---
What are the Features of Horeca Stop?
---
Largest Inventory

Expert Guidance
Best Prices
Quality Assurance
Seamless Process
---
Do you supply in Assam or NorthEastern States?
---
Yes! We do supply in Assam and all the NorthEastern States, Infact Horeca Stop already have happy clients there and in other 25+ States across the Nation.
---
What is the process of buying from Horeca Stop?
---
You can buy few products online on Horeca Stop website, however we are adding new products online everyday, we also understand that not all such buying can happen online, so we have a dedicated helpline for the buying support help you in procuring supplies.
You can call/Whatsapp us at +919625397395 or write us at sales@horecastop.com or can submit enquiry form on website, and we promise to be lightining fast to get back.
---
Do you also Deal in Groceries?
---
No! Horeca Stop currently supplies only all the Non-food Supplies. For More details you call or Email us.
---
What are the payment methods available with your company?
---
We accept all the payment methods like Credit card, Debit card, Paytm, Google Pay and Cash on Delivery (Currently Disabled because of Covid situations).
---
Do you also provide Credits?
---
We are tying up with the Credit partners to provide you with quick credits and hassle free buying experience really soon, but still you can buy on through other payment methods.
---
Do you have all the restaurant supplies?
---
Horeca Stop deals in all the Restaurant, Hotel, Catering Non-food Supplies. For more details check out our website or Write us at info@horecastop.com or call us at +919625397395
---
Can you provide us samples?
---
Yes! We do send samples to our clients across the nation on a nominal Courier charge, Also we also have our experience center (Currently in Noida), where you can come and experience all the products at the single place, more and more such centers are coming soon near you.
---
---
---
---